How long will the crypto winter last?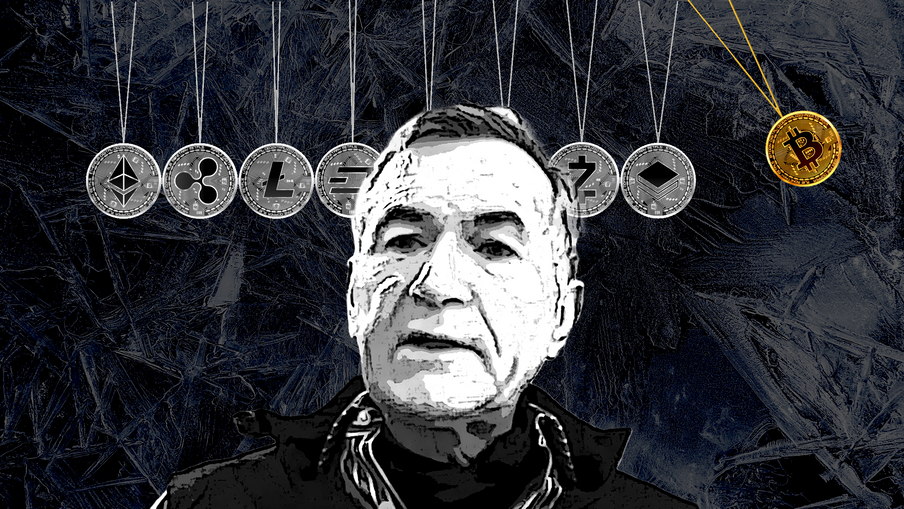 (출처 : Sejin Kim / Graphic : Hyeji Jang)
Seasoned Wall Street financier says ongoing crypto downturn presents new opportunities
Although the crypto market has seen a recent upward trend, many experts believe it is only temporary and not a significant turnaround.
The market capitalization of the cryptocurrency market and prices of major cryptocurrencies such as Bitcoin (BTC) and Ethereum (ETH) remain well below their peak in November 2021. This has also led to a decrease in venture investment in crypto startups, according to research firm Pitchbook and Coingecko.
"When and from which sector will it recover?" is a question participants in the crypto market may have.
To gain insight on this, The Miilk recently interviewed David Puth, co-managing partner of Intersection Web3 Ventures (IWV).
During his 30-year career in the finance sector, Puth managed and oversaw foreign exchange (FX), interest rate derivatives, raw materials and emerging markets businesses at financial firms such as JP Morgan Chase and State Street. He also served as a member of the New York Federal Reserve Foreign Exchange Commission, Director of the Chicago Commodity Futures Exchange (CME), on the Bank of England (BoE) Joint Standing Committee and Chairman of the Bank for International Settlements (BIS) Market Participant Group.
In 2018, he entered the blockchain industry as a strategy advisor for blockchain consortium R3. He later joined IWV as CEO after working with stablecoin project Circle (USDC) and is still an advisor to Circle. IWV has raised $100 million to date and invested in Circle, Anchorage Digital, TRM Labs and Forte.
He sees the current crypto market downturn as an opportunity for investors.
"We are in what is a truly unique environment with real opportunities," he told The Miilk, adding "the valuations have come down to more reasonable levels, this will be a more interesting time for people to deploy capital."