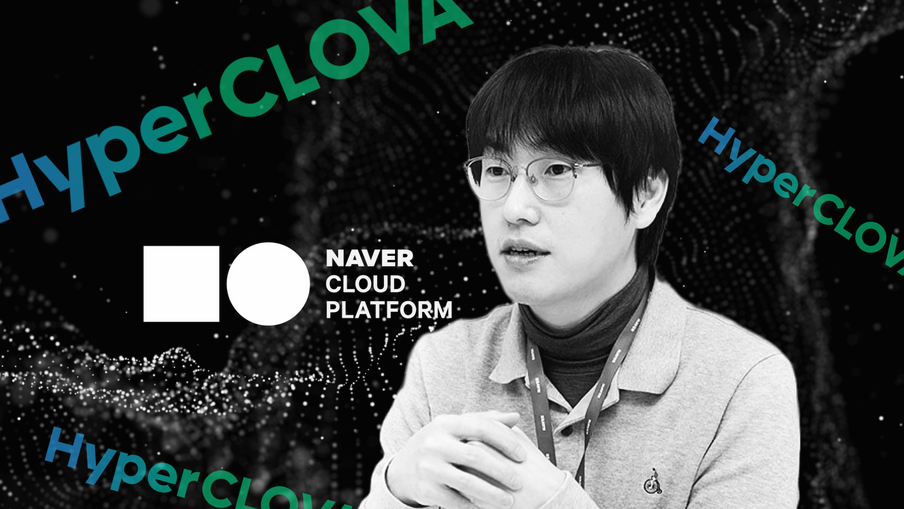 (출처 : Naver/Design by Hyunjee Kim)
The South Korean internet firm aims to offer AI systems tailored for each business and government in a bid to maintain an upper hand over bigger competitors like OpenAI and Google.
Since the highly advanced generative artificial intelligence service ChatGPT surprised the world late last year, governments and businesses across the globe have shifted gears into war mode to take the reins in the AI field. Tech behemoths, including Google, Microsoft, and Meta, competitively released their own AI services day after day in a timeline of every one week or two. Amid the dog-eat-dog AI race reaching its peak in April, Alphabet, the parent company of search engine giant Google, decided to merge two of its AI units DeepMind and Google Brain.
The decision was widely considered as a surprise, as two labs had long engaged in a rivalry, forming a competitive atmosphere within Alphabet. It was also Alphabet's response to OpenAI's ChatGPT as the tech giant felt a sense of urgency that its long-held AI leadership is being seriously challenged.
According to Jung-woo Ha, the chief of Cloud AI Innovation at South Korean web portal giant Naver, each nation and company must tightly prepare themselves for the heated competition and missing the timing could lead to a point where the local IT industry and the whole nation would not be able to recuperate. Furthermore, without the nation securing its own AI ecosystem that fully supports the Korean language, heavy reliance on platforms like OpenAI could take a heavy toll.
"The operators of plug-in apps for ChatGPT, for example, cannot access data generated from their apps while the user data from chats will only be used to beef up the capacities of OpneAI's own services," said the Cloud AI Innovation chief in a recent interview with The Miilk, adding "The establishment of an ecosystem with advanced AI is a must, not an option, in order to safeguard data sovereignty for local businesses and the nation."
A plug-in is an add-on program which enables certain features, such as audio or video play, on a host program.
Currently, businesses offering ChatGPT-powered services utilize the AI solution in a form of either the application programming interface(API) or plug-in. Using the API means a company has to pay a large amount of fees for OpenAI while making use of the plug-in means data will be stored on the operator's server, limiting the chance of advancing services on their own with the generated data.
Possible data leaks through the AI-powered chat service have also become a bone of contention in the global business world. It was reportedly found that there's a chance that data generated through ChatGPT can be given, by accidently or purposefully, to not only OpenAI, but other users. As a result, many tech companies, including Apple, Samsung Electronics, and Amazon, ban, entirely or partially, their employees from utilizing the AI solution for work due to the fear of critical data leaks.